Idiom Bahasa Inggris in the same boat dan contoh kalimatnya
Idiom in the same boat artinya berada dalam situasi sulit yang sama dengan orang lain.
Kita bisa menggunakan idiom ini ketika berada dalam situasi yang tidak menyenangkan yang sama-sama dirasakan oleh orang lain.
Contohnya, dimasa pandemi COVID19 ini, hampir semua orang merasakan hal yang tidak mengenakkan. Sebagian besar dari kita sama-sama merasakan masa sulit.
Jadi kita bisa gunakan idiom ini untuk menyatakan keadaan tersebut.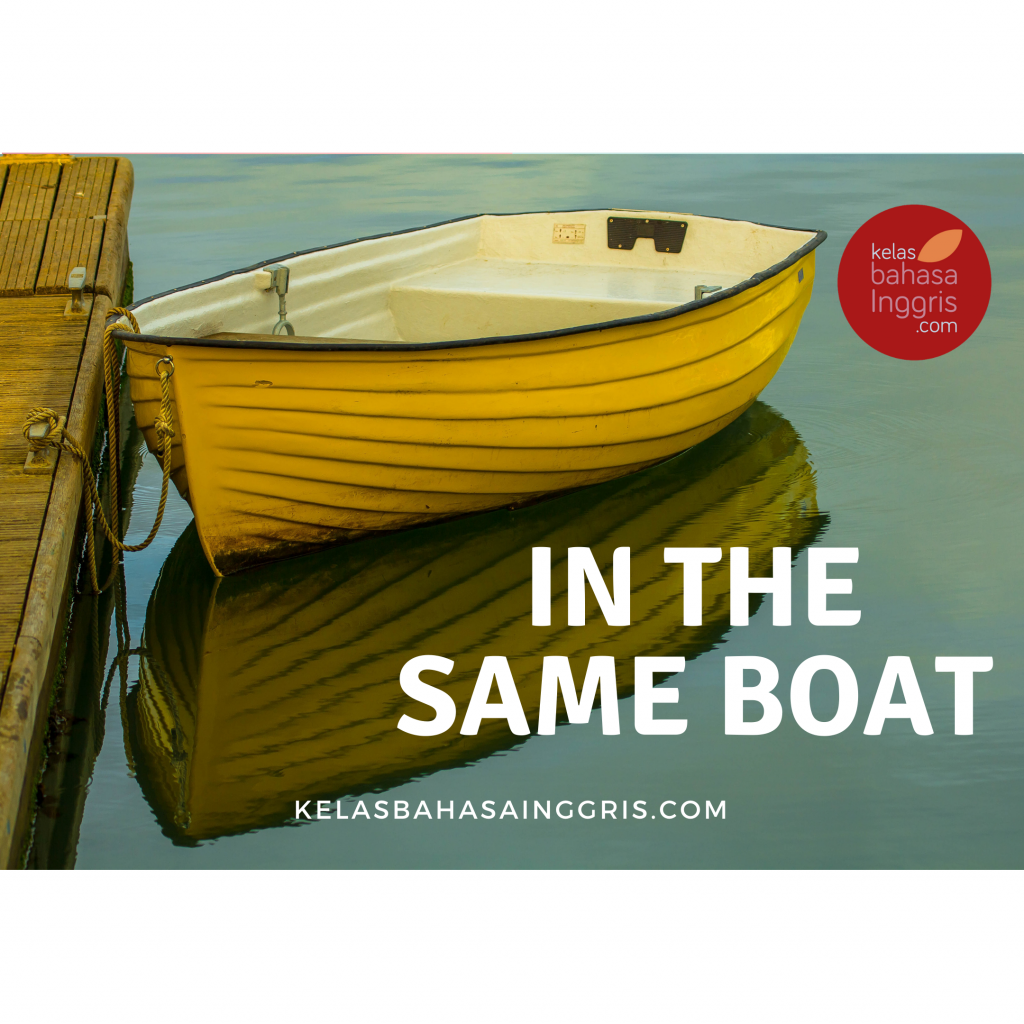 Kita lihat contoh berikut:
…
Hello my name is Efin Marifatika. I'm founder of kelasbahasainggris.com. Please feel free to contact me at efin.marifatika@gmail.com