Idiom Bahasa Inggris pour money down the drain dan contoh kalimatnya:
Idiom pour money down the drain artinya membuang-buang uang atau menghabiskan uang dengan sia-sia.
Kita bisa menggunakan idiom ini ketika kita membeli sesuatu secara sia-sia. Misalnya ketika membeli barang bekas yang tidak bernilai atau membeli barang yang sebenarnya tidak kita perlukan.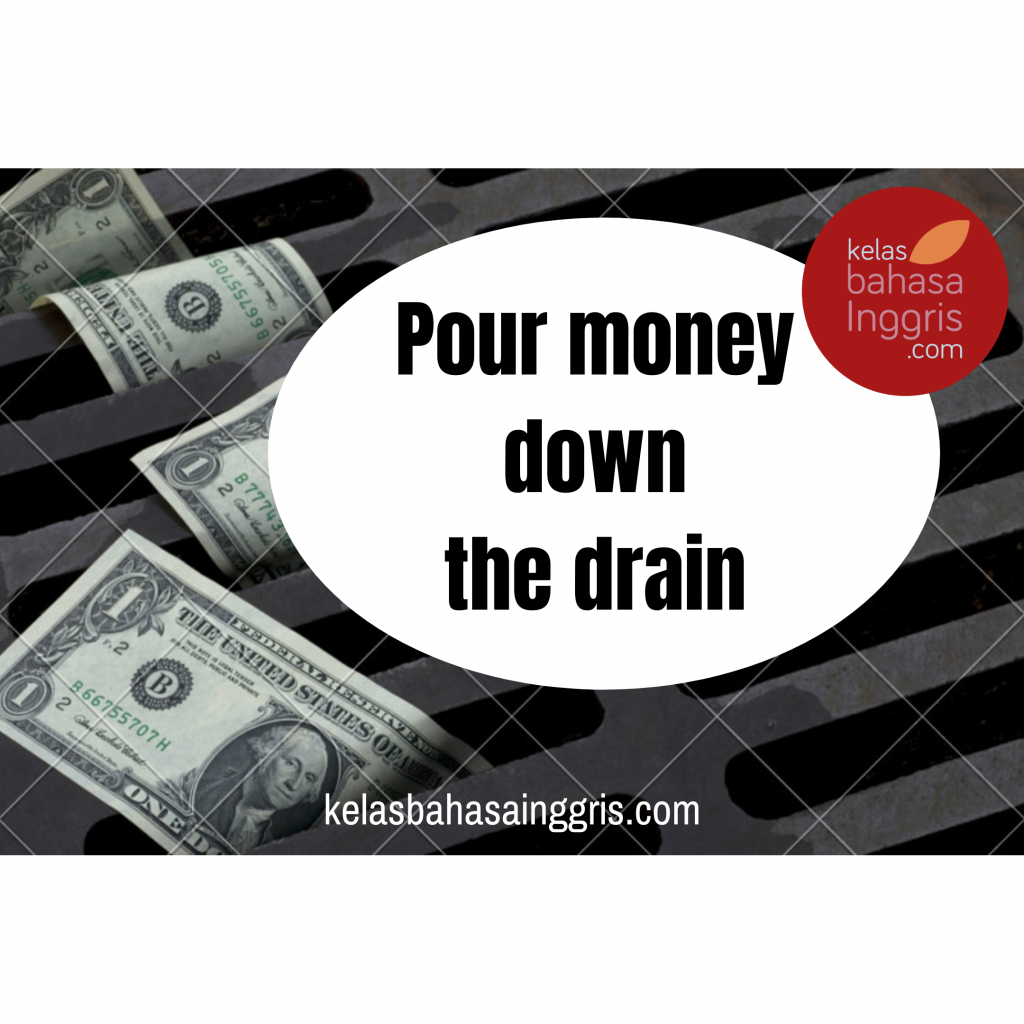 Kita lihat contoh berikut!
…
Hello my name is Efin Marifatika. I'm founder of kelasbahasainggris.com. Please feel free to contact me at efin.marifatika@gmail.com