Good morning, class!!!
Welcome! Selamat bergabung kembali di Kelas Bahasa Inggris!
Sebelumnya kita telah membahas tentang Berbagai Macam Color/Warna dalam Bahasa Inggris. Let us continue our topic about berbagai macam shapes/bentuk dalam Bahasa Inggris.
I want to ask you, "What is shape?", "What kind of shape do you like?", "Bentuk apa yang kamu ketahui?" Alright, let's discuss about that.
Menurut kamus Oxford, "shape (dibaca: /ʃeɪp/) is the form of the outer edges or surfaces of something; an example of something that has a particular form: a round/ square/rectangular shapes".
Dalam Bahasa Indonesia, shape berarti bentuk luar dari sebuah benda. Let's see pictures below!!!
Berbagai Macam Shape/Bentuk dalam Bahasa Inggris beserta cara pengucapannya
Penjelasan "SHAPES 1"
Oval : lonjong atau oval
Triangle : Segitiga
Rectangle : Persegi panjang
Star : Bintang
Heart : Hati
Diamond : Wajik atau bentuk berlian
Circle : Bulat
Square : Segi empat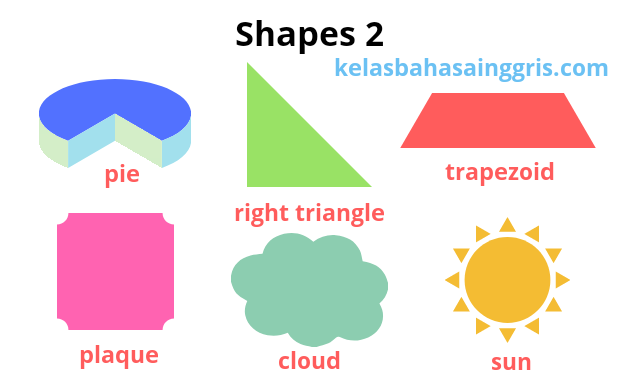 Penjelasan "SHAPES 2"
Pie : pai
Right triangle : Segitiga siku-siku
Trapezoid : Trapesium
Plaque : Lempengan/Logam piagam
Lightning bolt : Cahaya petir
Moon : Bulan
Sun : Matahari
Cloud : Awan
Penjelasan "SHAPES 3"
Pentagon : Segi lima
Hexagon : Segi enam
Heptagon : Segi tujuh
Octagon : Segi delapan
Decagon : Segi sepuluh
Dodecagon : Segi dua belas
Double Bracket : Kurung buka tutup
Double Brace : Kurung Kurawal
Penjelasan "SHAPES 4"
Right Arrow : Panah Kanan
Left Arrow : Panah Kiri
Up Arrow : Panah Atas
Down Arrow : Panah Bawah
Plus : Tambah
Minus : Kurang
Multiply : Kali
Division : Bagi
Okay, class. Bagaimana materinya? Manarik untuk dipelajari, bukan? Nah, itu semua materi yang berkaitan dengan shapes/bentuk dalam Bahasa Inggris. Sekarang sudah tahu kan macam-macam bentuk dalam Bahasa Inggris?
Terus belajar dan berlatih ya. Semoga materi ini dapat menambah pengetahuan kita semua. Learn next topic about Pengucapan Time/Waktu dalam Bahasa Inggris
Baca juga: Buah dalam Bahasa Inggris, Warna/Color dalam Bahasa Inggris
Mau tau kemampuan Bahasa Inggrismu??? Cek Bahasa Inggrismu DISINI
References:
Pengertian shape. http://www.oxforddictionaries.com/definition/english/shape. Accessed on October 4, 2015 at 9 am.
Pengucapan macam-macam shape. http://www.oxforddictionaries.com/Accessed on October 4, 2015 at 9 am.
Any Question??? 

    
Silahkan ajukan pertanyaan, komentar dan tanggapan teman-teman pada kolom komentar dibawah ini.                           
Share!!!   

        
Silahkan share materi tersebut agar semua orang dapat terus belajar dan berbagi pengetahuan tentang Bahasa Inggris. Terimakasih.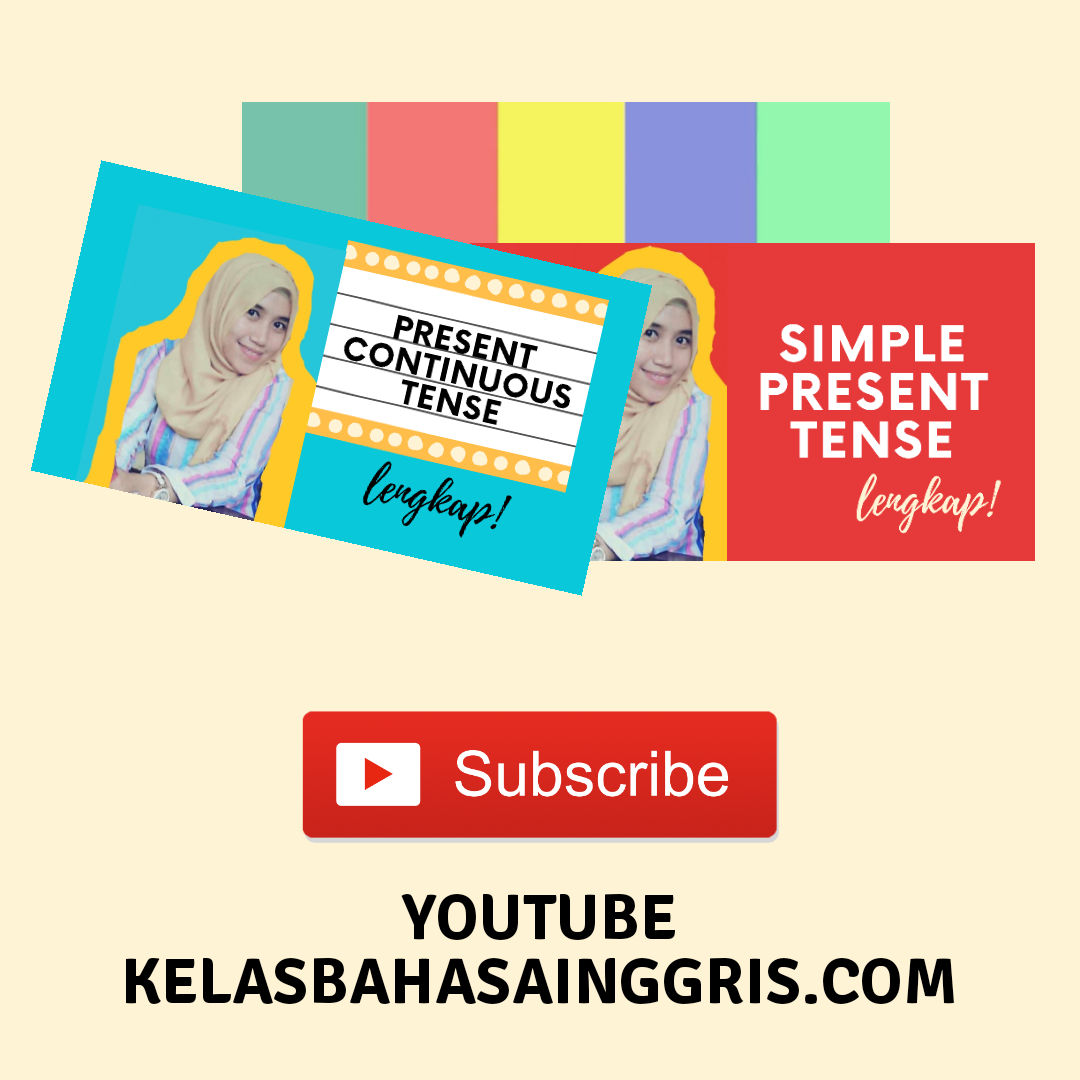 Hello my name is Efin Marifatika. I'm founder of kelasbahasainggris.com. Please feel free to contact me at efin.marifatika@gmail.com