You're reading: between dan among: penjelasan, perbedaan dan penggunaan
Good morning class!!!
Hello 🙂 How are you? I Hope you are fine. Well. Kita telah membahas mengenai perbedaan some dan any. Kali ini kita akan bahas perbedaan between dan among.
"Apa perbedaan antara keduanya?" dan "Bagaimana pula penggunaannya dalam kalimat?" Let's discuss!
Between dan Among: penjelasan, perbedaan dan penggunaan
Between dan among adalah prepositions, yakni kata yang mendahului kata benda atau kata ganti. Dalam Bahasa Indonesia disebut debagai kata depan.
Between is usually used of two people or things.  Between mengacu pada dua orang atau benda.
Contoh kalimat:
She is sitting between her sister and her brother.
You are twins. It's hard for me to differentiate between you and your sister.
I have to choose between a book and a bag.
The coffee shop is between the bank and the post office.
Akan tetapi, between juga digunakan untuk mengacu pada dua orang atau lebih yang disebutkan secara terpisah.
Contoh kalimat:
My father allows me to have a pet. I have to choose between a rabbit, a cat and a turtle.
The meeting between the director, the manager and the staff begins at nine.
Bagaimana dengan Among?
Among is always used of more than two people or things considered as a group rather than as individuals.
Among mengacu pada lebih dari dua orang/benda (harus 3 atau lebih) yang dianggap sebagai kelompok atau bagian dari kelompok.
Contoh kalimat:
I found a ring among the rocks.
He is standing among his friends.
Rudi is the smartest student among the students in my school.
She said that her money will be divided among his children.
Okay, class. Bagaimana materinya? Nah, itulah penjelasan mengenai between dan among.
Sekarang sudah tahu kan apa perbedaan dan bagaimana penggunaan between dan among tersebut?
Terus belajar dan berlatih ya. Semoga materi ini dapat menambah pengetahuan kita semua.
Baca juga: Daftar Lengkap Irregular Verbs, Berbagai Percakapan Bahasa Inggris
Mau tau kemampuan Bahasa Inggrismu??? Cek Bahasa Inggrismu DISINI
References:
– Between dan Among: Penjelasan, Penggunaan dan Perbedaan –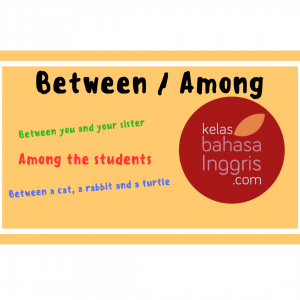 Any Questions???
Silahkan ajukan pertanyaan, komentar dan tanggapan teman-teman pada kolom komentar dibawah ini.
Share!!!
Silahkan share materi tersebut agar semua orang dapat terus belajar dan berbagi pengetahuan tentang Bahasa Inggris. Terimakasih.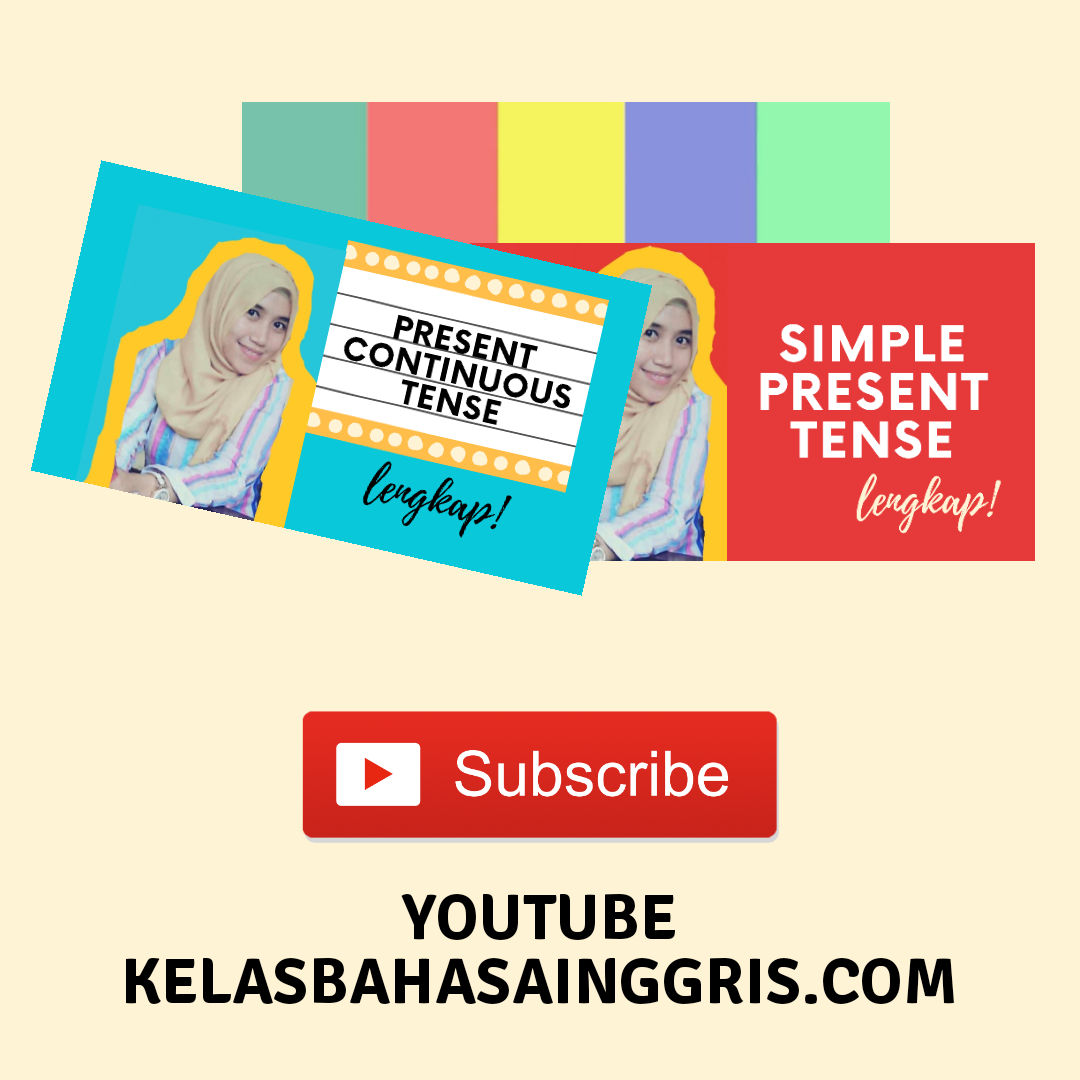 Hello my name is Efin Marifatika. I'm founder of kelasbahasainggris.com. Please feel free to contact me at efin.marifatika@gmail.com