Good morning, class!!!
How about last topic? Masih ingat kan topik sebelumnya tentang Mengenal Alphabet, Vowel dan Consonant? Okay, good. Setelah memahami topik tersebut, kita lanjutkan topik yang akan kita pelajari kali ini adalah tentang Pengertian number, odd number dan even number.
Do you know "number"? Apa itu odd number? Apa itu even number? What's kind of that? Alright, ayo kita bahas topik kali ini.
Berdasarkan kamus Oxford, "number (dibaca: /'nʌmbə/) is a word or symbol that indicates a quantity". Dalam Bahasa Indonesia, number berarti simbol angka yang menunjukan suatu jumlah.
Let's learn table below mengenai angka lengkap dengan cara pengucapannya. Check this out!!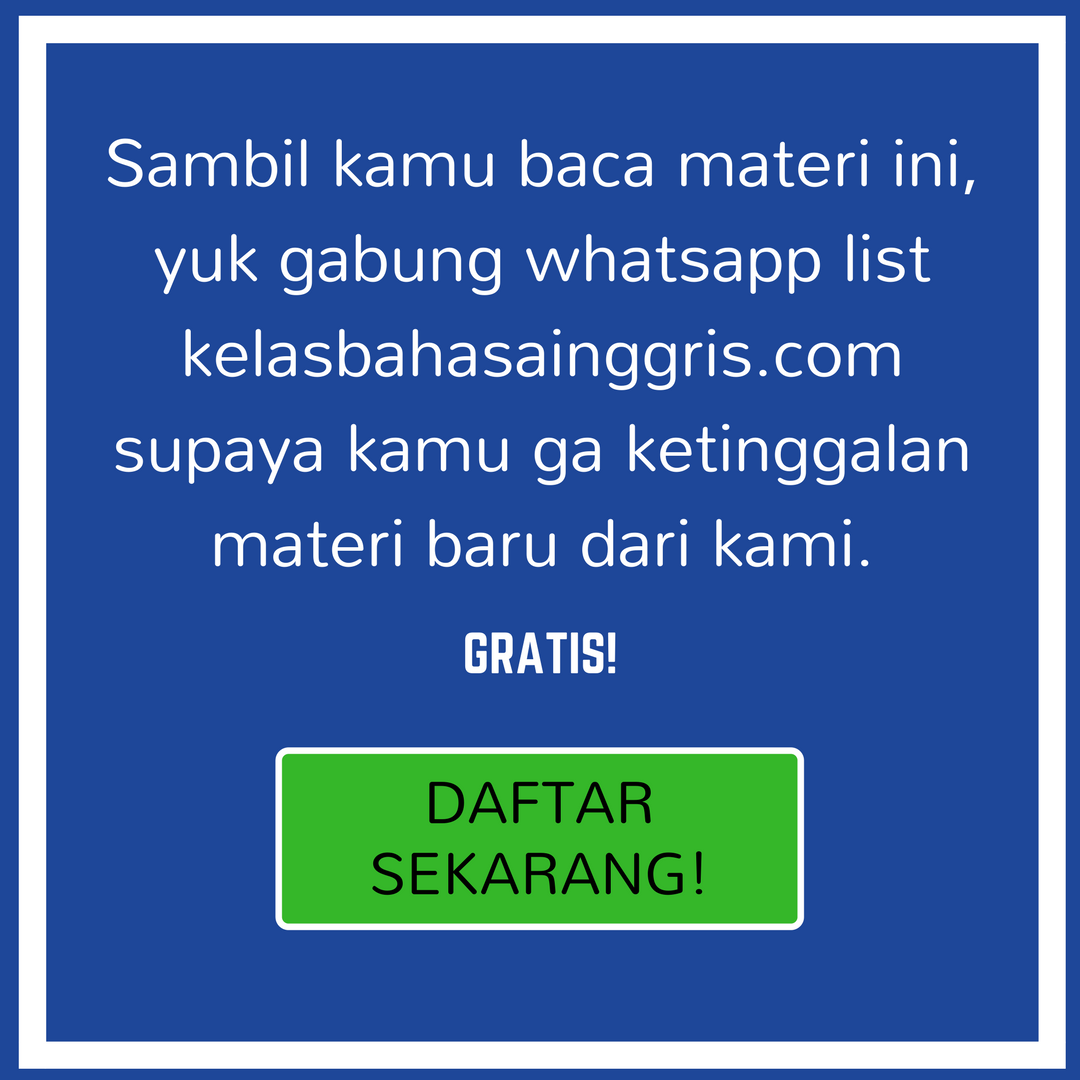 Pengertian Number, Odd number dan Even number
1.Angka 1 sampai 10
2.Angka 11 sampai 20
Sudah bisa dilafalkan, class? Alright, kita lanjutkan lagi materi tentang number. Number dibagi menjadi dua yakni odd number (angka ganjil) dan even number (angka genap). Let's check them out!!
A.Angka Ganjil (Odd Number)
B.Angka Genap (Even Number)
Okay, class. Bagaimana materinya? Mudah dimengerti kan? Nah, itu semua materi yang berkaitan dengan pengertian number, odd number dan even number.
Terus belajar dan berlatih ya. Semoga materi number ini dapat menambah pengetahuan kita semua. Pelajari topik selanjutnya tentang cardinal and ordinal number!!!
Baca juga: Apa itu cardinal dan ordinal number?
Mau tau kemampuan Bahasa Inggrismu??? Cek Bahasa Inggrismu DISINI
Any Question???
Silahkan ajukan pertanyaan, komentar dan tanggapan teman-teman pada kolom komentar dibawah ini.
Share!!!
Bagikan materi tersebut agar semua orang dapat terus belajar dan berbagi pengetahuan tentang Bahasa Inggris. Terimakasih.