Idiom Bahasa Inggris kali ini adalah:
BEAT AROUND THE BUSH artinya berbicara tidak langsung/bertele-tele. Idiom ini bisa ditujukan kepada seseorang yang selalu mengelak, pembicaraannya tidak to the point, alias bertele-tele.
Sebagai contoh, ketika seseorang ditanya tentang apa yang terjadi atau apa yang telah ia lakukan, kemudian seseorang itu berbicara bertele-tele tanpa didapatkan informasi penting, kita bisa mengatakan "he/she beats around the bush."
Bagaimanakah contoh kalimatnya?
"Don't beat around the bush!" Tell me the truth.


---

(Jangan bertele-tele! Katakan kebenarannya.)

Bina always "beats around the bush" when she tries to answer the teacher's question.


---

(Bina selalu bicara tidak to the point ketika dia berusaha untuk menjawab pertanyaan guru.)

Did he say the important thing? No, he "beat around the bush".


---

(Apakah dia mengatakan sesuatu yang penting? Tidak, dia bicara bertele-tele.)

Semoga bermanfaat 🙂
Baca juga Idiom Bahasa Inggris lainnya: Have my Heart Set on Something, Know/Learn by Heart
Reference: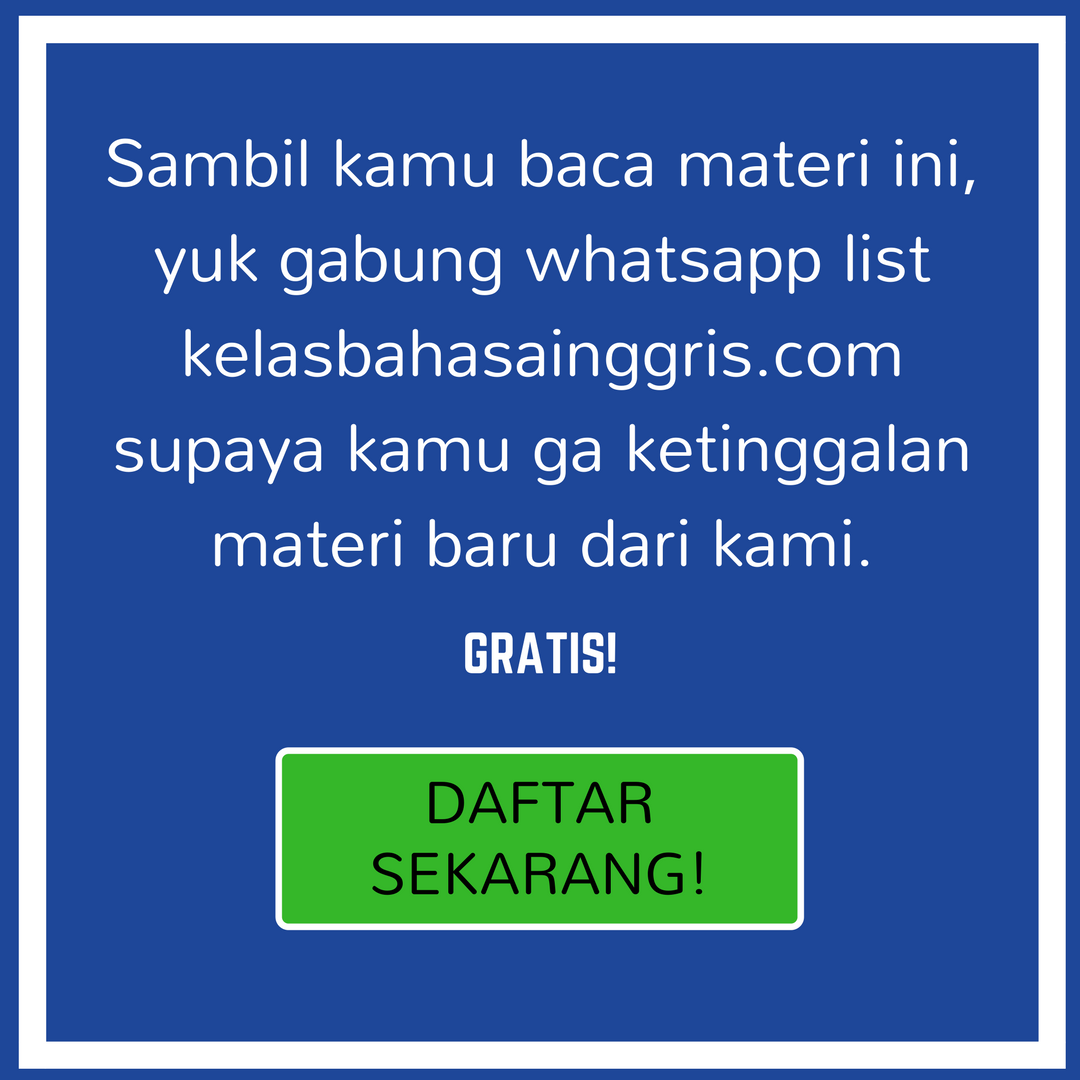 Mau tau kemampuan Bahasa Inggrismu??? Cek Bahasa Inggrismu DISINI
Hello my name is Efin Marifatika. I'm founder of kelasbahasainggris.com. Please feel free to contact me at efin.marifatika@gmail.com